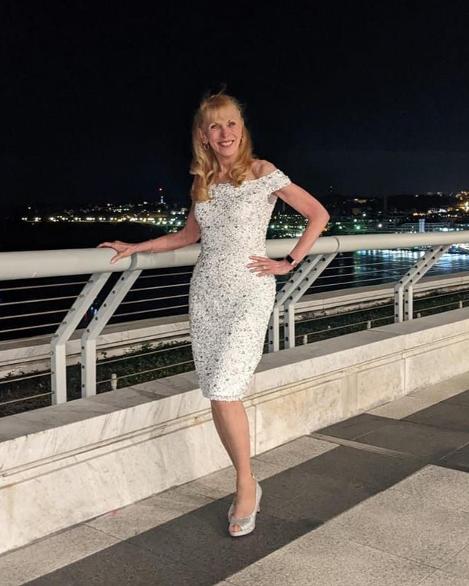 Artistic Director: Susan Nachtrab
(Ballet, Pointe, Tap & Theatre Jazz)


Susan Nachtrab has had over forty years teaching experience. She has
studied and taught at various schools in New York. For the last thirty five years she has devoted and dedicated herself to her students on Long Island.
S
usan is a participating member of The Professional Dance Teachers
Association, as well as The National Association of Dance and Affiliated Arts, The Brookhaven Arts and Humanities Council and The Greater Port Jefferson Arts Council.
D
ance Sensation students have the opportunity to compete in regional and national competitions. Her students have received various gold, high gold, platinum, diamond and other first place awards, along with special "reputation" awards that have honored her students' enthusiasm and
potential.
Dance Sensation students have appeared in productions of "The

Nutcracker", "Sleeping Beauty" and "Peter and the Wolf" and many other local theatrical productions. Her students have auditioned and received scholarships to prestigious ballet summer intensives, such as The Earl

Mosley's Institute of the Arts, Brigham Young University Summer Dance Program, Pittsburgh Ballet Theatre, "The Rock" – Pennsylvania School of Ballet, ABT, Joffery, Kirov Academy, Chautauqua, The Dance Place, NYSSSA, Miami Ballet, San Francisco Ballet & USDAN.
Dance Sensation students have been accepted to prestigious dance and

Th

eatre programs at such top tier colleges as: Hartford University (dance), University of the Arts (dance), Indiana University (ballet), SUNY Buffalo (theatre) and SUNY New Paltz (theatre), Adelphi University (dance),

Fairleigh Dickinson University (theater arts), Bellhaven University (dance). Students have also received apprenticeships and trainee positions in their artistic fields and have also gone on to pursue their passion as their

professional career. Students of the past and present relay much of their gratitude toward Miss Susan's overwhelming encouragement, enthusiasm, love and unforgettable friendship.
In 2008 Susan founded the Elite Corps de Ballet of Long Island, a
non-for-profit ballet organization offering students across Long Island the opportunity to perform in an annual production of "The Nutcracker". Susan produces and directs the performance that is given at the end of each dance year, which is a grand showcase – reflecting the efforts of the Dance
Sensation students, parents and staff.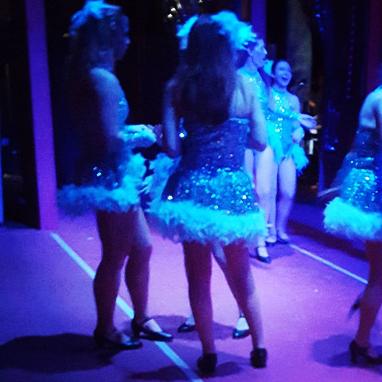 Dance Sensation Dancers Backstage
Teacher: Brendan J. Nachtrab
(Hip Hop, Jazz, Acrobatics, Pre-Dance)
Brendan's youthful personality and enthusiastic approach to dance has helped create a foundation of relaxation, fun and respect within his students at Dance Sensation. He began his dance studies at the age of four, with his mother as his first dance teacher. Through his training he has excelled by accepting new challenges without fear and encourages his students to do the same.
After studying at Ithaca College, Brendan is now working towards his Master's Degree in Health an Elementary Physical Education at CW Post - while also working with young adults at Maryhaven Center for Hope. Brendan is noted for his fine work and patience with younger students, for which he has developed a unique style of teaching that is conducive for individual growth and knowledge of basic motor skills - and of course a deep love for dance.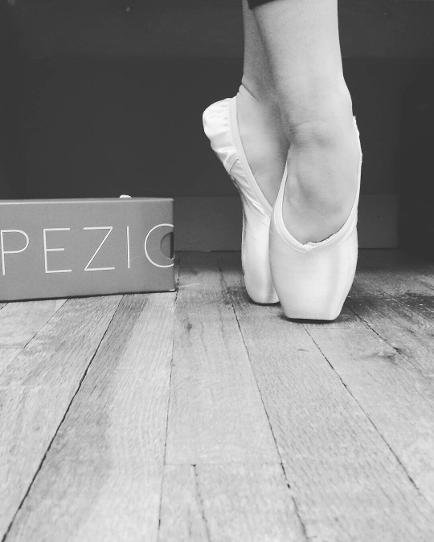 Guest Teacher, Choreographer & Lecturer:
Christopher B. Nachtrab
Christopher began his dance training under the guidance of his mother. In his youth he excelled in all areas of dance, yet dedicated much of his training toward ballet and spent summers studying at various summer ballet intensives such as "The Rock", Pittsburgh Ballet Theatre and Chautauqua. In the fall 2002 he was accepted into the prestigious Indiana University Ballet Theatre where he became a star pupil under Violette Verdy, Guoping Wang & Jacques and Virginia Cesbron. During his collegiate years he was able to work directly with such famed dancers and choreographers as John Clifford, Guillome Graffin, Suzie Pillare, John Meehan, Angel Corella, Jose Manuel Coreno & Julie Kent.

In May 2006 Christopher graduated magna cum laude with a bachelor of science in ballet and an outside field in comparative literature. Upon graduation he accepted an offer to dance professionally with the Richmond Ballet, the State Ballet of Virginia. After three years with Richmond, Christopher was chosen to dance with The Sacramento Ballet, the capital ballet of California.

His many honors include the Robert Sullivan Memorial Award, the Marjorie K Borkenstein Award and the Violette Verdy Merit Award in 2006 (NSAL) Chapter Award (NSAL) in 2005, Marina Svetlana Award (NSAL) in 2004, the Kenneth C. Whitener Scholarship Award for Ballet Excellence and the Music Dean's Merit Award.


Some of his most memorable performances have been in Amy Seiwert's It's Not A Cry, George Balanchine's Mozartiana (The Gigue), The Four Temperaments (Melancholic), Donizetti Variations (Principal Male), Rubies (Principal Male), Tarantella, Stars & Stripes (El Capitan); Ron Cunningham's Carmina Burana (Beige Boy/Red Boy/Blue Boy), Trey McIntyre's Second Before the Ground, Ma Cong's Blood Rush, as Herr Drosselmeyer & the Cavalier in The Nutcracker, as Basilio in Don Quixote, Act I, as Albrecht in Giselle & as the title character in Stephen Mills' Hamlet. He has choreographed for the Sacramento Ballet's 'Beer & Ballet' program & for the company's affiliated Youth Ensemble as well as for Capital Dance Project's annual performances. As a development specialist for the Sacramento Ballet & CDP's Outreach Department he has created several youth programs targeting character development & arts advocacy. In 2019 Christopher made his San Francisco Opera premier as a soloist in Rusalka an in February 2020 made his Metropolitan Opera premier in Agrippina.