Dance Sensation Dance Academy
STUDIO HEALTH & SAFETY PROTOCOLS
As we continue to persevere through the pandemic we realize all facets of life will be different for some time. We are ready to adhere to these necessary changes for our safe return and the beginning of the 2020-2021 dance season.


1.
Safety First
- We are following the CDC, NYS Public Health Guidelines, and are practicing and implementing the following upon our return.

2.
Enhanced Cleaning Procedures
- DSDA will be increasing our sanitizing before and after class which will include all high touch areas.

3.
Upon Arrival
- We ask that all DSDA patrons use a face covering when entering the facility (we will have extra if needed). Please use provided hand sanitizer upon entering and/or immediately use the facilities to thoroughly wash hands.

4
. Limiting Gatherings in our Lobby Area
- Only one parent per child may come into the studio for students that are ages 10 and under. We as that parents only drop off for students ages 11+.

5.
Masks
- Face masks are required in all common areas. In dance rooms masks can be removed if students are able to maintain proper social distancing. We will continue to evaluate each class on a case by case basis, depending on parents/ students comfort-ability level. Solo/ semi-private lessons will keep the proper social distance from the teacher. As each student will be designated space during class time, the teacher will advise when it is safe to take the mask off, and then when it should be placed back on during different movements while maintaining the proper spacing.

6.
Arrival/ Departure Time
- We ask that students arrive no more than 5 minute prior to class time and that parents do their best to pick students up on time to avoid any crowding in the studio.

7.
ACROBATICS CLASS -
We are excited to re-introduce our acrobatics class into our weekly offerings. The class will be split between the dance rooms to allow for more space and we will implement further cleaning guidelines to make sure we provide a healthy environment.
8.
Food, Drinks and Cleanliness
- Water is permitted only. Please do not bring any food into the studio. To help us stay on top of our cleaning regiment, sanitation and schedule between classes, please remember to take your personal belongings with you and dispose of any trash you may have after class. Thank you for assisting us in keeping our studio clean and safe.

9. Lock down: In the unfortunate case whereas health guidelines require us to stop in-studio lessons we will re-evaluAte our programming to best accommodate our students to on-line learning. We thank you in advance for your patience as we navigate this "new normal"

Always sending love, health and happiness to all our DSDA families! Please stay safe

Love, Miss Susan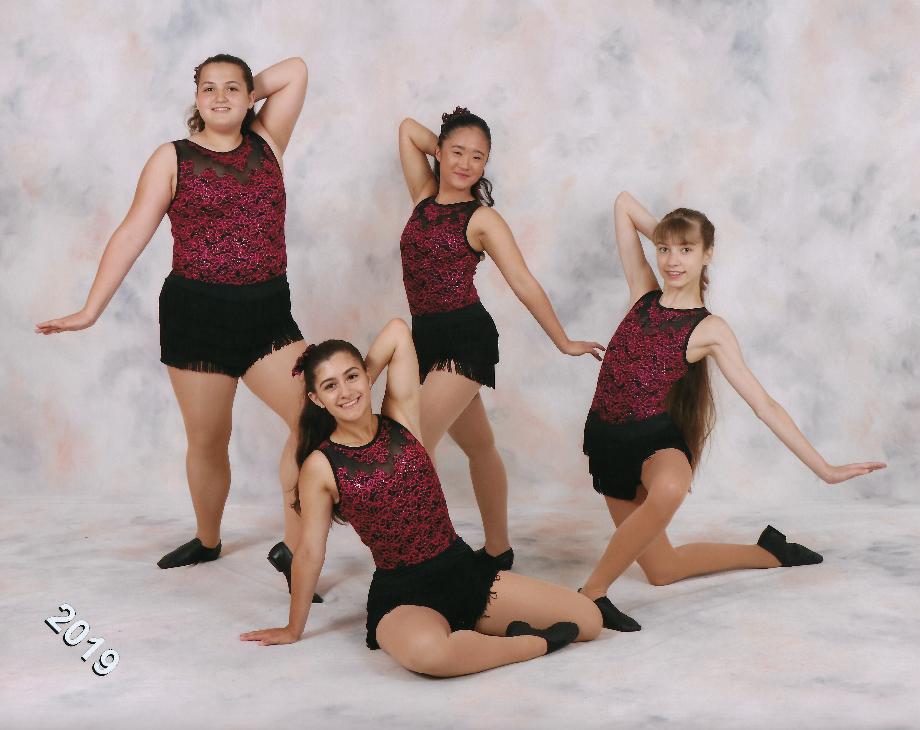 Dance Gala 2019, Junior Line Jazz "Applause/ Heads Will Roll"
Highlights from Dance Sensation Dance Academy's Dance Gala 2010, "WONDERFUL WORLD OF DISNEY" Act I.
Highlights from Dance Sensation Dance Academy's Dance Gala 2009, "A NIGHT AT THE MUSEUM" Act I