Photo Credit: Keith Sutter
DSDA is very excited to announce that we will be moving to a new studio location! We first moved into our current studio in 2011 and have made many beautiful memories – and now we are looking forward to create even more! The new studio is located in Middle Island, just a few miles down the road in a safe, clean and family friendly shopping center. The new studio will feature a spacious waiting room, 2 great dance rooms, a stretch room, a dressing room for the students and plenty of space to learn and grow together. As we continue to finalize our plans we have tentatively set to open at our new location in the beginning of December – dance classes will take place as regularly scheduled throughout the month of November at our current Coram studio. We ask that you please pardon our dust as we make the leap into our new studio space! Please be on the lookout for more information and for 2018 'dance deals' to celebrate Dance Sensation's new home.
.
.
New Dance Sensation Dance Academy's studio:
1245 Middle Country Rd, Middle Island, NY 11953
In the King Kullen Shopping Center (next to Carvel)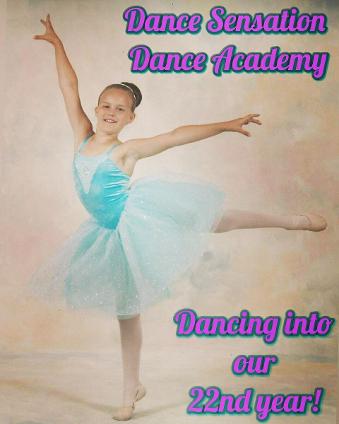 Dance Sensation Dancer: Miss Emily Eckert
DANCE
SENSATION
NEWS, REVIEWS,
& UPDATES
The Noel S. Ruiz Theater in Oakdale, NY
Home of Dance Sensation Dance Academy's Annual Gala
Dance Sensation Dancers Backstage
Highlights from Dance Sensation Dance Academy's Dance Gala 2010, "WONDERFUL WORLD OF DISNEY" Act I.
Highlights from Dance Sensation Dance Academy's Dance Gala 2009, "A NIGHT AT THE MUSEUM" Act I